"Im Fahrradkeller ist eine Wand übergeblieben. Die Maler haben uns einen Streich gespielt anstatt zu streichen. Kann man da mit wenig Aufwand was draufzeichnen um abzulenken?" – Das war die Aufgabe..
"Mir ist es eingefallen, während ich Fahrrad fuhr." – Albert Einstein über die Ursprünge der Relativitätstheorie; Musik: D'Angelo; Tänzer: Mischu Muschgin;
---
"We have a wall in the bicycle cellar where the painters got bored with doing it neat and clean. Can you draw something on it to distract? Little effort please." – That was the task.
"It occurred to me when I was riding my bicycle." – Albert Einstein on the origins of special relativity; Music: D'Angelo; Dancer: Mischu Muschgin;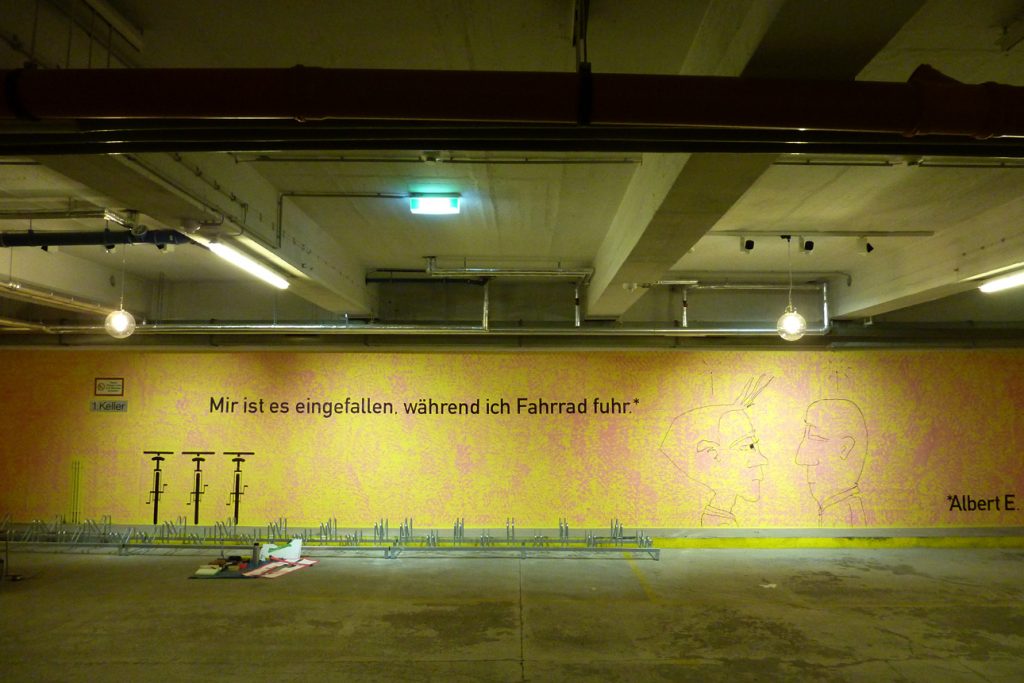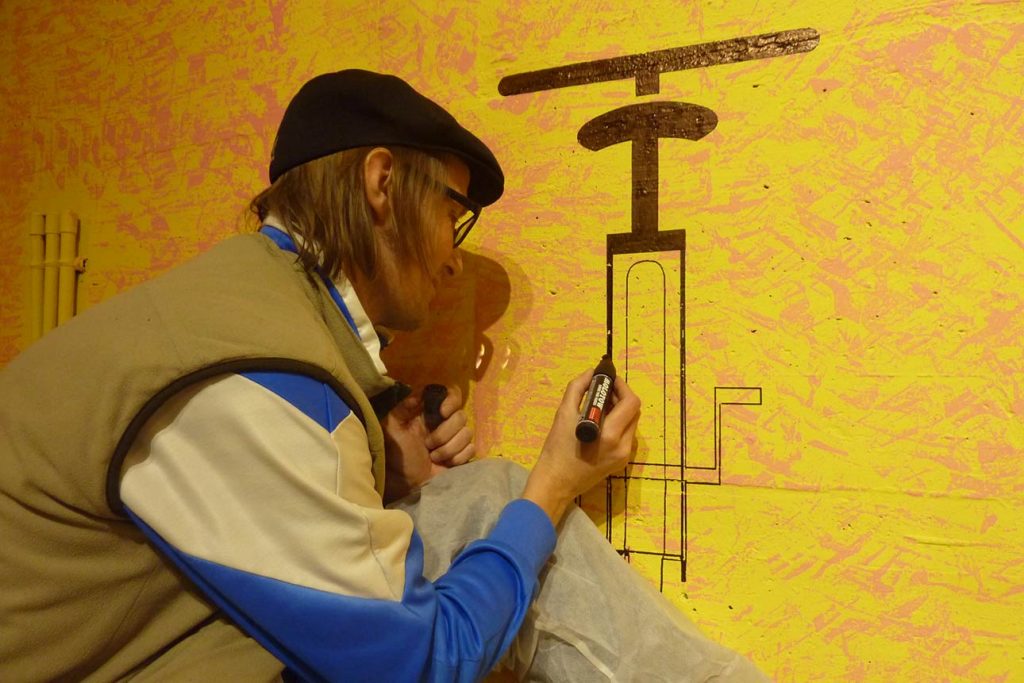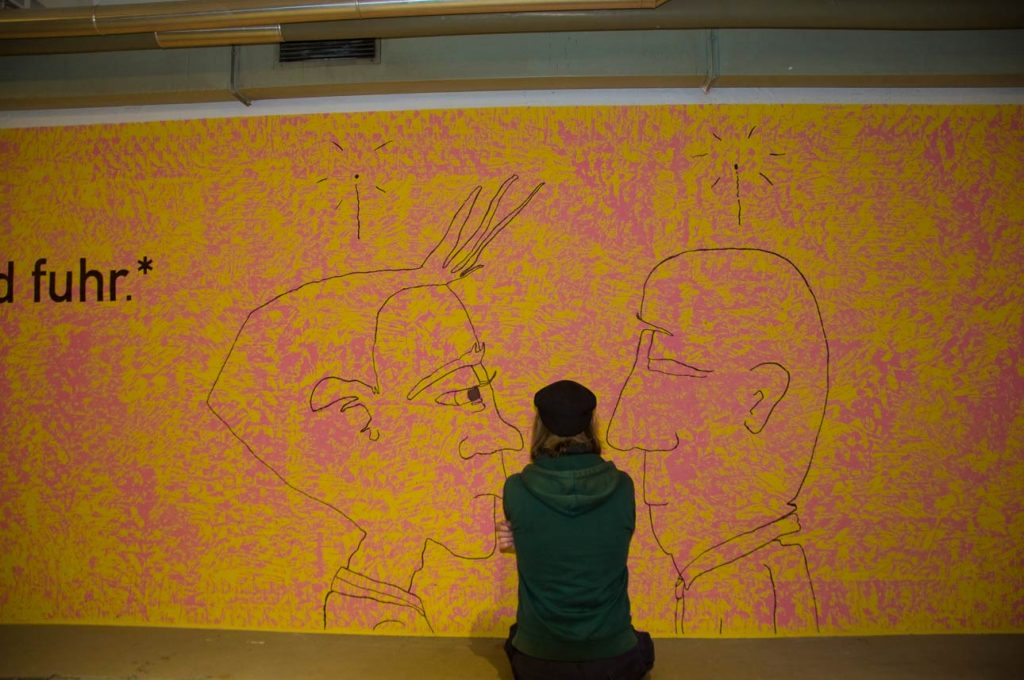 #work #graffiti #marker #dancer #mischumuschgin #alberteinstein #wall #wallpainting #wandmalerei #arbeit #tanz #wolfgangkschwendt #drawing #draw #zeichnung #black #schwarz #yellow #gelb #fahrrad #bike #bicycle #quote #zitat #Ilovemyjob